Capteurs series: IV and V - Installations at Parc de la Tête d'Or, Ville de Lyon, France, 1999.
Jardin Botanique: Capteurs: IV - Seventeen copper Capteurs 18 x 24 cm / Orangerie Capteurs: V - Eight bronze Capteurs, 14 x 18 cm.
Photographs courtesy of Cecil Mathieu.


Capteurs series : II. Installation at Les Charmettes - Maison de J-J Rousseau. Chambéry, France - 2008. Fifteen Capteurs in rusty steel, 30 x 42 cm.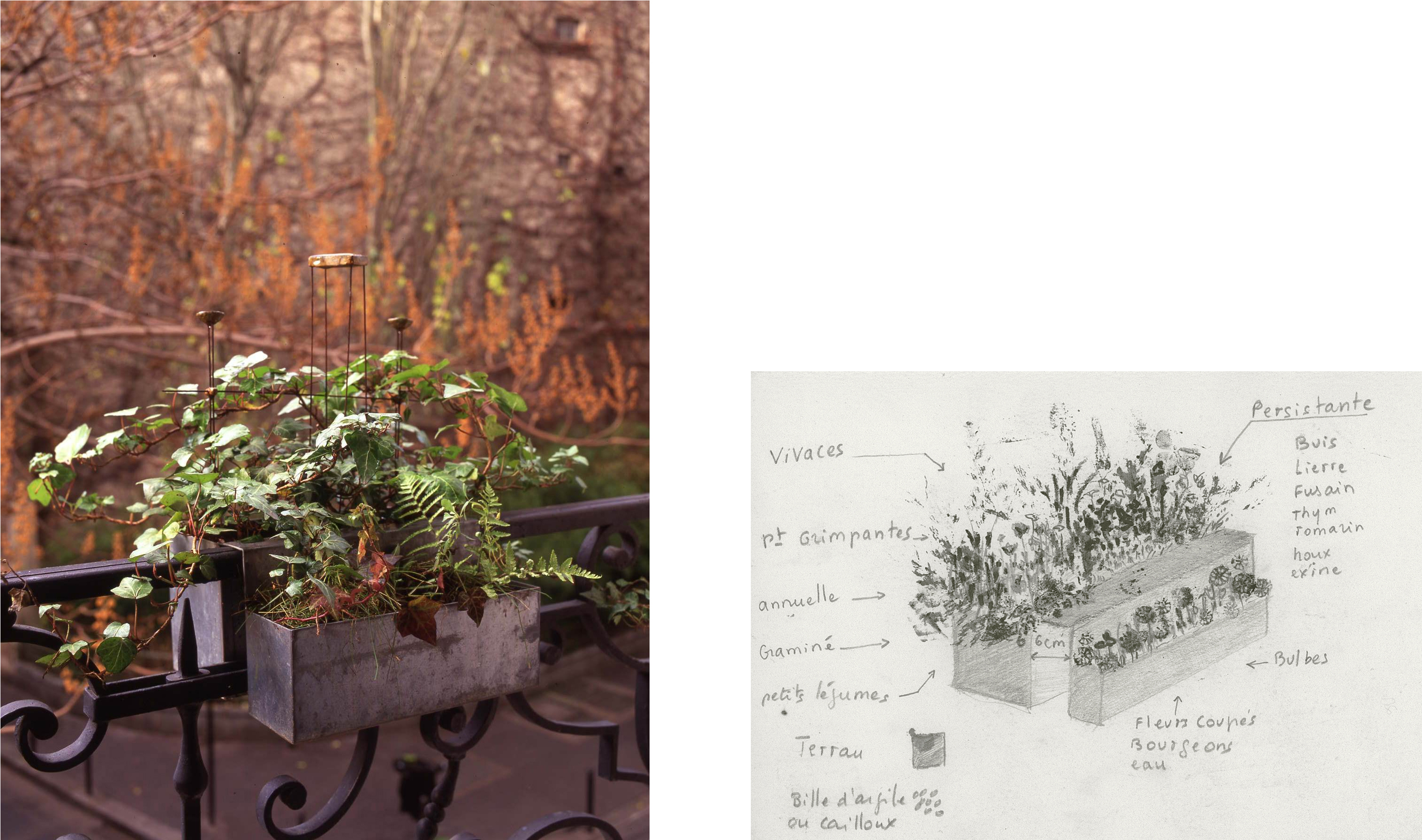 Jardin de Fenêtre. Window boxes in zinc, at Galerie SENTOU Paris - 2002. Photograph courtesy of photo Yann Monel.


When one does not have a garden, these objects respond to the concern to receive and capture nature in its daily life, along architectural and urban edges.




Mirror-gardens. Permanent installation at Maison des Arts du Clown et du Cirque / La Cascade - Bourg St Andéol, Ardèche, France. Public commission (1% artistique) - 2008. Forty nine modules, glazed aluminum, polished stainless steel mirror, 30x46 cm.





Capteurs series: I, Jardin Drôme, France. 2012 Steel and glass 1.20 x 1.20 m



Capteurs. series: I, Jardin, Drôme, France - 2015.


"The exploration of light and perceptual phenomena has fascinated a number of artists working outdoors. And thus Cécile Daladier: her Capteurs - French for sensors - allow a renewed acuity of our senses in a natural environment. Art, by multiplying the access roads to nature, offers us an image that is at once much more familiar, perhaps also more intimate, and shared differently."
— Gilles A. Tiberghien , 2002 Situations Paysagères– Originally written in French



Table avec Vase, by Cécile Daladier and Nicolas Soulier. Steel and Concrete, Paris - 2002
Frontage Garden with Capteurs Bronze. Paris XIV , France.



Frontage Garden . Paris XIV, France - 2006.



A Garden Domain in Miniature

The plot for this garden in Paris's fourteenth arrondissement, shaded by six- and seven-storey structures, comprises only twenty square metres. An artist and an architect transformed this garden – previously an eyesore – in front of their flat into a small garden realm in which they can observe natural processes. Three raised beds edged with CORTEN©-steel form the spatial framework. Two steel-frame benches with removable chestnut planks link the beds of roses and climbing roses, box-tree, cranesbills, hortensias, wild strawberries, baby's tears, hellebore, bear's breeches, bracken and bellflowers. The special elements which were introduced include small water tables, so-called capteurs, as well as window and mirror gardens.The Capteurs, made in varying sizes of bronze or rusted steel and supported by slender legs, are distributed within the garden and are intended to assist in heightening the perception of rain, wind, light and sky. When the rainwater evaporates, the owners refill the capteurs. The mirror garden consists of zinc planters, attached to the house walls; they bring more light into the shady courtyard and open up new sight-lines. The window gardens, also made of zinc, can be hung from a sill, placed on the ground, or integrated in the bench's steel frame.



The Garden won the First Prize - International Competition Best Private Plots / Die besten Gärten. Austria - 2006.

The award honors exceptional achievements in the design of sustainable private outdoor spaces and gardens. The competition highlights gardens as a contemporary dialogue between architecture, ecology and landscape, as places of inspiration and creation, as habitats that tell stories. The award criteria include artistic and conceptual quality, ecological use of plants and materials, delimitation and organization of outdoor space. A focus lies on variety of uses and sustainability.

Texts courtesy of International Competition Best Private Plots / Die besten Gärten. Austria.



Capteur

At the crossroads of modern architectural ornament, industrial design and sculpture, Cécile Daladier's Capteurs can also be defined as modules whose gathering and combination rules are closely determined by the host location. The geometrical figures of Capteurs are dominated by a straight line and a right angle: squares or rectangles recalling the frame of images – that of a tableau in a cinematographic frame – but it also echoes the doorframe and the windows, the silhouette of buildings and the outline of furniture as banal and quotidian as a bed, a carpet, a pedestal, a chair or a table.
To the minimalist severity of the material and rigid frame of Capteurs contrasts the fleeting and ephemeral shimmer of the effects of light revealed by reflecting glass and liquid surfaces, but also the playful games of glimpses or transparencies that it implements. These are modular objects that, by their presence in given places, tend to erase the boundaries between immobility and movement, unity and series, stagnation and fluidity.
Taking an essential pattern of the traditions of ornamentation in architecture, Capteurs hold a special relationship with the vegetal world. As the acanthus carved in the marquees of classical architecture and floral scrolls to which the designers of Art Nouveau refer, Capteurs appear as entities able not to imitate but to host the botanical world and diffuse it in the architecture according to multiple modalities.

ES October 2007 – Originally written in French



Art and the New Ecological Aesthetic

The practice of Cécile Daladier focuses on the ephemerality of nature (...) by allowing the dynamic qualities of nature to be visible, art contributes significantly to the understanding and appreciation of ecological processes.

Lauri Mac Millan Johnson 2005 - Art and the New Ecological Aesthetic : Three Cases