Jardin de couleurs.
Twenty four knitted wool squares, 30 x 30 cm, vegetable dyes, each color being a flower or a plant - 2002.



Chestnut Tree Flowers - Solo exhibition at Orangerie du Parc de la Tête d'Or, Ville de Lyon, France - 1999. Coated linen canvas / chestnut flower prints - 3.50 x 2.10 meter.

" I put these canvases under a tree during a Season, they received the chestnut flowers catkins as they fell, they remained there for two months day and night, sun and rain, without any intervention on my side; it is related to raku in a way, and to the power of nature without us: prints or trace fossils as the testimony of things that happened..." Cécile Daladier, 2018


Pot Bleu. Oil in paper, 20 x 22 cm - 2004.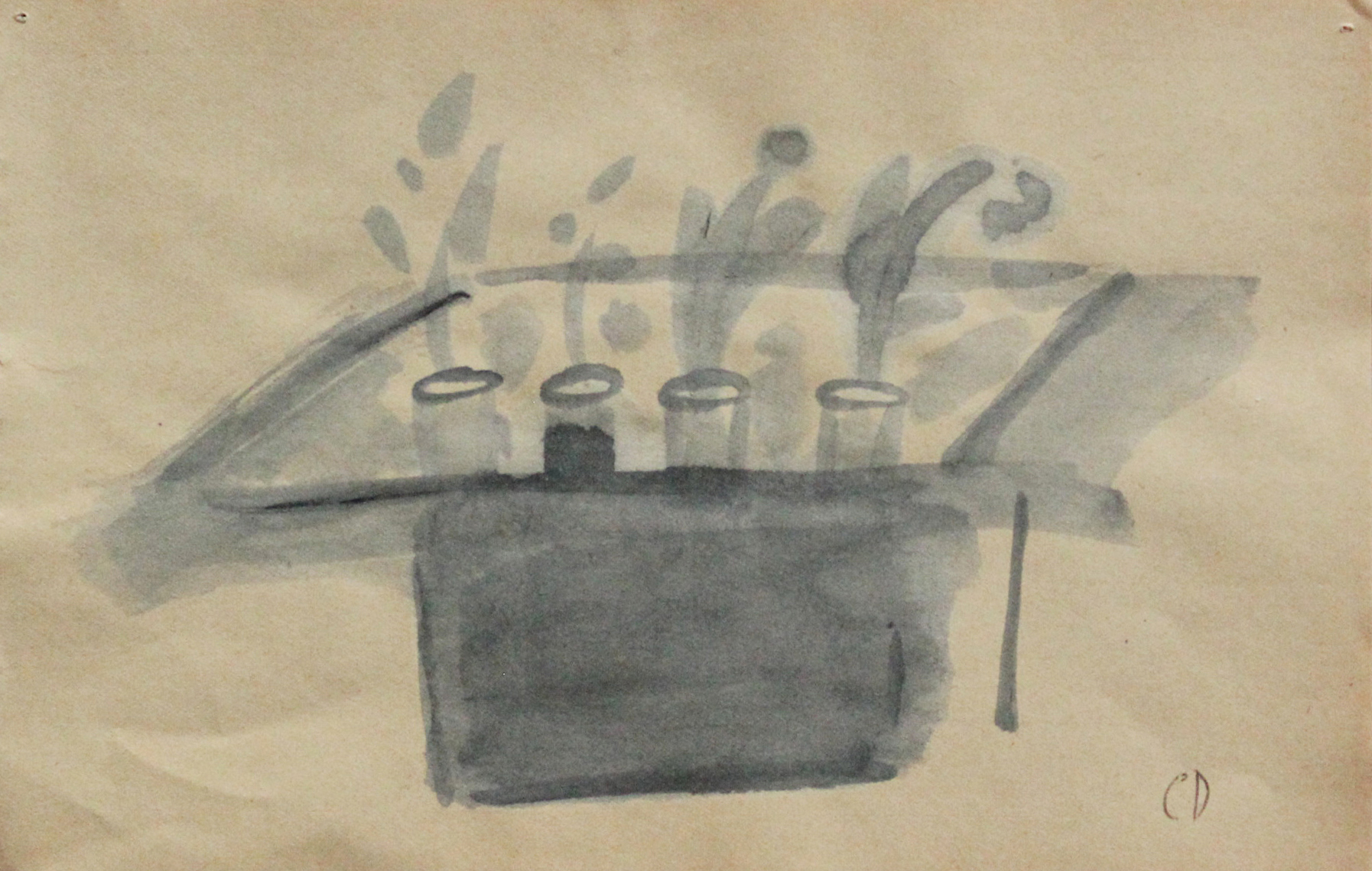 Étude de vase. Chine ink on paper, 13 x 20 cm - 2017.


Horticulture. Mural composition of thirty nine elements, oil on canvas and printed fabrics on frames - 2007.


Étude de vases. Chine ink on blue paper, 25 x 35 cm - 2015.


Fleurs Urbaines. Mural composition of twenty three elements, tempera on canvas and printed fabrics on frames - 2008.


Photos d'Ombres. Solo exhibition: Passagers de l'Art, Montpellier, France - 1994.
Photographic print on pasted fabric and oil, three pieces of 130 x 195 cm each.